When you're looking at a new pickup truck, it can be easy to fall into the trap of considering horsepower and nothing else. It's a truck, after all, why get one if it can't deliver a powerful level of high performance? You're not going to need that muscle all the time though. Often, when you hit the roads of Cumberland and Johnstown, you'll need something that's just as good with passengers as it is with work.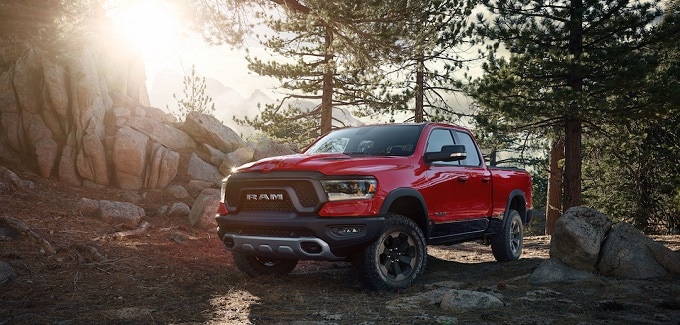 That's where the 2019 Ram 1500 comes in. Sporting a renewed design for the coming year that offers better features and more power, it's also earning praise for its ability to dish out family-friendliness in equal measure. In fact, the new Ram 1500 just recently took top honors at the regular Family Car Challenge event hosted by the Greater Atlanta Automotive Media Association.
"Our members were impressed with Ram 1500's combination of technology, functionality, drivability and family-friendly features," said GAAMA president Daryl Killian. "It's only fitting that the all-new 2019 Ram 1500 won our top overall award given how the 2019 Ram 1500 is loaded with well-thought-out features that are important to families: segment-leading fuel efficiency, impressive ride quality, clever storage solutions and a comprehensive infotainment system."
The Ram 1500 took home the Best Family Truck and Best Family Car awards from the event. With seating for up to six and enough space and features to keep everyone satisfied, it should serve as little surprise that it performed so well. That is, of course, also on top of performance figures that peak with a 395 horsepower V8 engine that likewise deliver 410 pounds-feet of torque.
Would you like to learn more about the 2019 Ram 1500. Get in touch with Bedford Chrysler Dodge Jeep Ram. Our location in Bedford, PA is a proud source of new vehicles for drivers in Somerset, Altoona, and more.