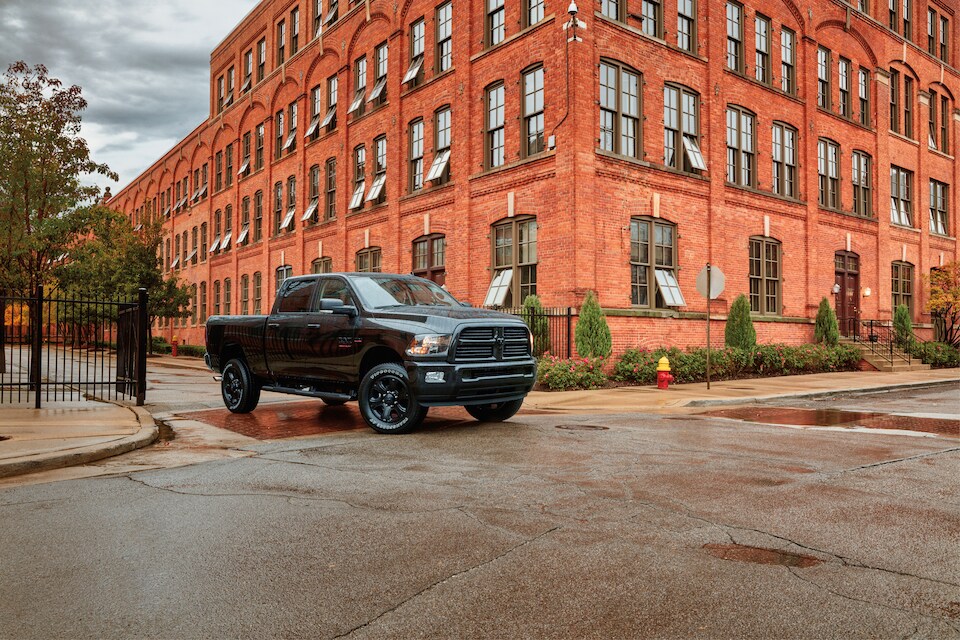 Drivers from Bedford, Summerset, and Cumberland Love the Durability of this Ram Heavy-Duty Truck
Available to help you see through difficult tasks or conditions of any kind in Johnstown or Altoona, the 2018 Ram 2500 Heavy-Duty is the ace up your sleeve to help you handle whatever is thrown its way. Able to wrap you in luxurious comforts or blow your hair back with its unrivaled engine power and torque; the 2018 Ram 2500 is the no-holds-barred work truck that drivers from Somerset and Cumberland are sure to love for both work and play! With easy interaction with all your devices inside thanks to the outstanding Uconnect infotainment system and voice-recognition controls, the 2018 Ram 2500 gives you all the tools you need to make your daily work vehicle just as connected and entertaining as it is incredibly powerful.
Test Drive the 2018 Ram 2500 at Bedford Chrysler Jeep Dodge to Experience its Stylish Capabilities for Yourself
The 2018 Ram 2500 is the perfect truck to amaze drivers from Bedford to Altoona with its limitless possibilities, while also wrapping you in the luxurious and comfortable setting you need to make it through your daily driving needs. With class-leading power and towing capacity when configured properly, the only limit to the 2018 Ram 2500 is your imagination. Visit Bedford Chrysler Jeep Dodge to test drive and experience this incredible Ram heavy duty truck model for yourself!
We look forward to seeing you at Bedford Chrysler Jeep Dodge!