The brand of Ram vehicles has a long-standing history of design and manufacture of some of the finest trucks and vans available today. But if you are on a budget but still need to enjoy what the Ram offers, our inventory of used Ram at Bedford Chrysler Dodge Jeep Ram will interest you.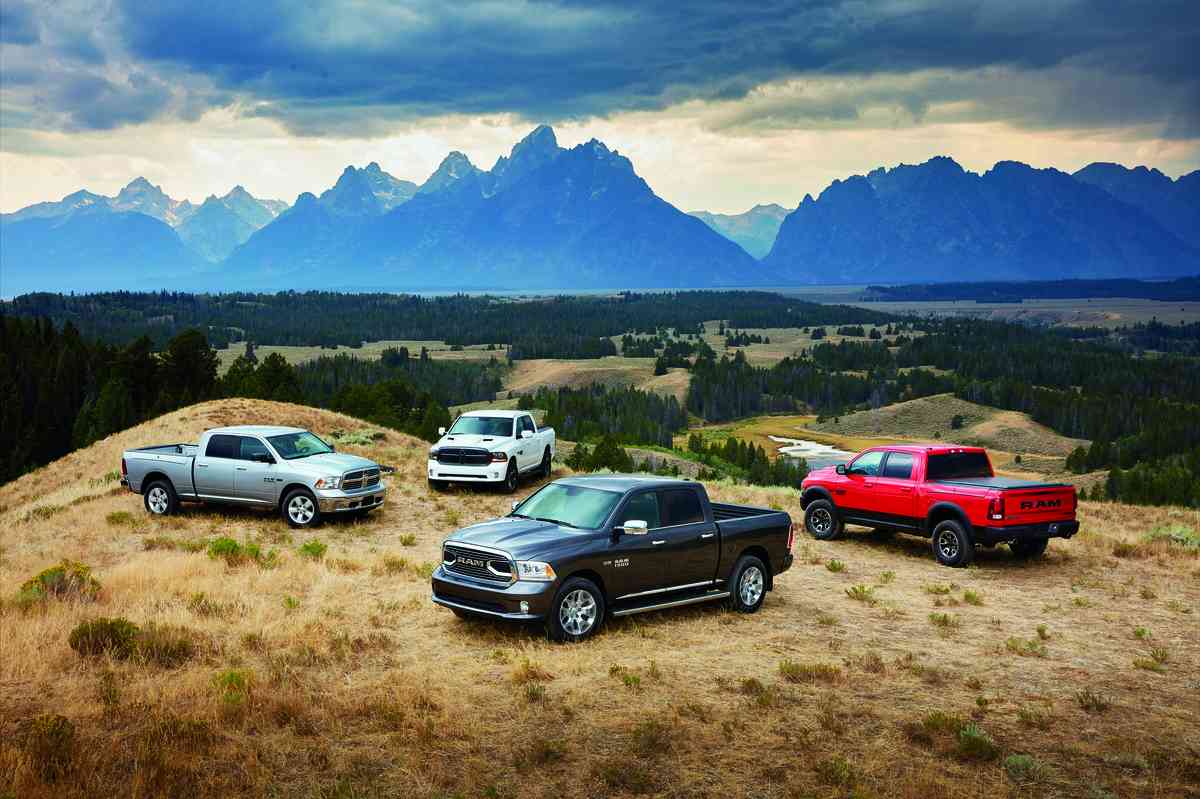 Ram vehicle combines power and aggressive, stylish looks across all its model. The trucks and vans/minivans are offered in a wide range of trim levels that you cannot miss one that fits your driving needs. These include:
Ram Trucks
1500 Classic - Crew Cab, Quad Cab, Regular Cab
2500 Crew Cab, Mega Cab, Regular Cab
3500 Crew Cab, Mega cab, Regular Cab
Vans/ Minivan
ProMaster Cargo Van
ProMaster City
ProMaster Window Van
Browse our extensive inventory of used Ram at Bedford Chrysler Dodge Jeep Ram to get a full list of the features, performance, availability, and competitive pricing of these trim levels. Whether you are looking for a truck for commercial purposes or your daily commute, Ram has a trim for you.
Performance and Handling
If you are looking for a workhorse that will handle all your jobs without breaking a sweat but still blend in when driving in Bedford PA, then the Ram 1500, 2500, and 3500 pick-up trucks are what you need. These are among the most popular and long-lasting Ram models available.
The Ram trucks are designed to last; thus, buying a used Ram should be the least of your worries. These trucks will give you the best user experience, convenience and are efficient on gas.
If towing is one of your daily tasks, then the Ram trucks are designed to be among the top haulers available. The truck will not only carry your cargo but also pull your heavy boat with ease.
Interior Comfort and Handling
Ram trucks boast a classic and luxury interior. These trucks can double up as your daily errand vehicle within and outside Bedford PA. These spacious trucks have ample legroom both for the drivers and the passengers. The inside of the Ram trucks is lined with premium high-quality material to complement the luxurious ambiance.
Coupled with strong suspension, the Ram will offer a smooth and comfortable ride both in highway and off-road situations. Inside, the Ram trucks and vans are feature-filled to make your driving experience a fun and enjoyable one.
Safety and Reliability
The Ram trucks rank among the topmost reliable vehicles on the market. These trucks are built for resilience and sturdiness, making them the go-to option for drivers who value their safety on the road. They come standard with a host of high-tech features that sets them apart from their rivals on the same level.
Why You Should Buy a Used Ram
Buying a used vehicle can be overwhelming. At Bedford Chrysler Dodge Jeep Ram, we make the process easy and enjoyable for you. All the used Ram trucks and vans in our inventory have passed the safety, mechanical, and cosmetic inspection. Therefore, we not only guarantee that you will get a used Ram of the highest quality in the market, but you will also save a lot of money.
Used Rams have been tried and tested in different terrains in Bedford PA and are, therefore, competent and hardy enough to handle them. Our experts will help you make an informed decision on the right truck to fit your needs and budget.
Visit us at Bedford Chrysler Dodge Jeep Ram in Bedford PA for a test drive of our lineup of used Ram in our inventory. We also offer attractive financial incentives to help you buy or lease the vehicle of your choice. Our world-class technicians and experts will help you save time in researching for a Ram truck that will serve your needs.